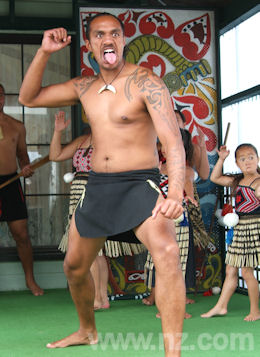 Maori Culture in Rotorua
Rotorua is the Heartland of Maori culture and the spirit and heritage of local Maori enriches the region as surely as the geothermal activity enlivens it. Ngati Whakaue, the name of the local tribe, arrived in Aoteroa New Zealand, aboard the waka (canoe), Te Arawa. The people are often called Te Arawa, for the name of the mighty waka that brought Tamatekapua, the leader of the tribe, and his people to Ohinemutu on the bank of Lake Rotorua.
Note: Te Arawa is often used to describe the extended tribe descended from Tamatekapua. Ngati Whakaue is just one of these.
The hospitality and generosity of the Ngati Whakaue people goes right back to early European visits when the tribe became the very first guides to the magnificent natural wonders of their homeland. This warm and welcoming attitude is alive in the local people today and Rotorua is a tourist destination with a tradition of expressive joy and energy in sharing the rich culture and lush landscape.
There are ample opportunities to witness the deeply moving expressions of Maori Culture in Rotorua. Legends, stories and history come to us through an abundance of creative medias; music, art, carvings, poi dancing and the famous Haka.
See a complete list of Rotorua Maori activities.
This week's featured Maori cultural activities in Rotorua are:
Featured Maori Cultural Activities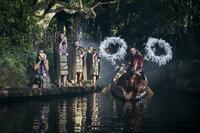 Maori - Rotorua - Starting from $130.00 per person
Complete your adventure through Rotorua with a traditional Maori "hangi" feast. You'll travel by coach to Tamaki Maori Village where your local guide will escort you on a cultural journey to the "marae" (Maori village), the life force of New Zealand's indigenous people. Take the opportunity to engage in an evening of local customs including a traditional Maori dinner feast.
More...
---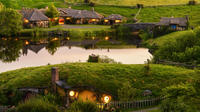 Maori - Auckland - Starting from $585.00 per person

Hobbiton, Waitomo, Rotorua, Huka Falls & Taupo!

Be guided through the galaxy of glowworms at the world famous Waitomo caves. Journey through Middle Earth on the award-winning Hobbiton movie set tour.  Experience the truly amazing geothermal activity of Rotorua and the Taupo Volcanic Zone, a true 'hotspot' of wonder! 

All this on a 2-day fully guided small group with one of our exceptional guides, in a comfortable vehicle that takes care of you in style. More...
---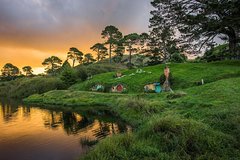 Maori - Hinuera - Starting from $289.00 per person

Join us on this popular small group excursioin to Rotorua 's Scenic Wonderland see bubbling Mud pools and erupting Geysers plus experience a Maori Cultural performance. Then onto Hobbiton the Lord of The Rings movie set location, enjoy a 2 Hour fully guided Tour of the set location then retail therapy in the extensive gift store .Time permitting will also visit a Kiwifruit Orchard for tasting, Okere falls watch river rafting and Mossops Honey centre. More...
---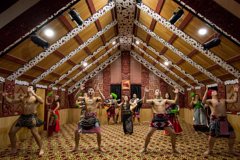 Maori - Rotorua - Starting from $128.00 per person

You and your small group can enjoy Te Pō, an indigenous evening experience, operating daily from 6pm to 9pm. The night includes a traditional welcoming ceremony (pōwhiri) and an intimate 45-minute Māori concert performance. Enjoy a mouth-watering banquet of authentic Māori cuisine (kai) and marvel at the breath-taking beauty of the geothermal valley under lights. More...
---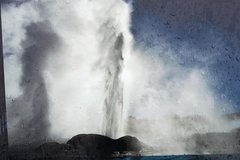 Maori - Te Puke - Starting from $149.00 per person

Sit back and enjoy this tour with a local guide and discover Tauranga, Mount Maunganui and Rotorua. See all the local highlights and visit the stunning Geothermal area at Whakarewarewa Rotorua, immerse yourself in Maori culture and see the stunning Pohutu Geyser and bubbling mud pools plus the magnificent Concert including a Maori challenge and Cultural performance including song and dance plus the rousing " Haka"
Plus much more ....
* Tauranga & Mt Maunganui overview , stunning Beaches... More...
---
Tour Rotorua

Tour Rotorua Area
Trendy Bungalow in the Heart of Rotorua
- Holiday Home.
Trendy Bungalow in the Heart of Rotorua offers accommodation with free high-speed WiFi and 2 large bedrooms. A...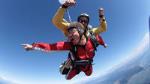 Lake Taupo 15,000-Foot Tandem Skydiving
- Skydiving - Taupo.
Starting from $359.00 per person
.
Skydive from 15,000ft above stunning Lake Taupo! Take in spectacular coast to coast views of the Tongariro National...