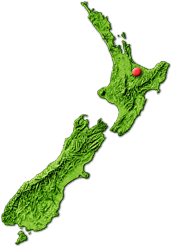 Rotorua
Rotorua
Welcome to Rotorua.NZ.com, a website dedicated to providing information about Rotorua, New Zealand. Find your perfect hotel or other accommodation for your stay, or book something to do in the tours or activities section.
Nestled beside the cerulean blue Lake Rotorua, the township of Rotorua is home to one of the most unique tourism sites in the world. Aside from the breathtaking scenery of this volcanic-shaped wonderland, the 16 beautiful lakes in the region and the lush green of the abundant native flora, Rotorua is a geothermal paradise and the cultural heartland.
Journey to the heartland of Maori culture, to the center of New Zealand's spectacular geothermal wonderland and discover the spirits of Rotorua.
Located on a volcanic plateau which covers much of the Central North Island, Rotorua sits on an area that has been geologically exciting for millennia. See evidence of the awe-inspiring power of nature at its most temperamental at one of the geothermal parks within the Rotorua region. Geysers, hot mud pools and steaming craters are testament to the incredible earthen forces on display in this diversely beautiful location. Visit the geothermal areas in Rotorua for a truly magnificent display of the wonders of this region.
Stroll through the streets of Rotorua, voted New Zealand's most beautiful city six times, and instantly feel like you have entered another world; where hot steam escapes from cracks in the road, back gardens come with their own natural mineral hot pool and the pungent aroma of sulphur exotically permeates the air. Although one of New Zealand's most popular tourist spots, Rotorua still maintains its small town charms.
A visit to the museum located within the famous Rotorua Bath House will educate and intrigue with its extensive Maori heritage collections. Be enriched by the Spirit of the Maori people and learn why the Arawa, the Maori of Rotorua, began the tradition of the cultural guides in New Zealand, bestowing the privilege of visiting some of the natural wonders of their homeland to the first Europeans here.
With its richness in heritage and culture, the magnificent geothermal experience and the astonishing natural beauty of the landscape, Rotorua is a major center for tourism and there is an abundance of activities ranging from spiritually fulfilling to adrenaline charged action. Whatever your desire, be it tame or tempestuous, Rotorua will sweep you away on a journey of discovery and wonder.
---

Featured Rotorua Events
---
Birchwood Spa Motel
- Motel.
Birchwood Spa Motel is a 5-minute drive from Rotorua's city centre, and a 10-minute drive from the Rotorua Regional...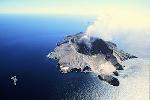 White Island Tours - Explore an active volcano!
- Sightseeing Cruise - White Island.
Join the White Island Tours crew aboard the luxury launch PeeJay for a 6 hour adventure to explore New Zealand's only...